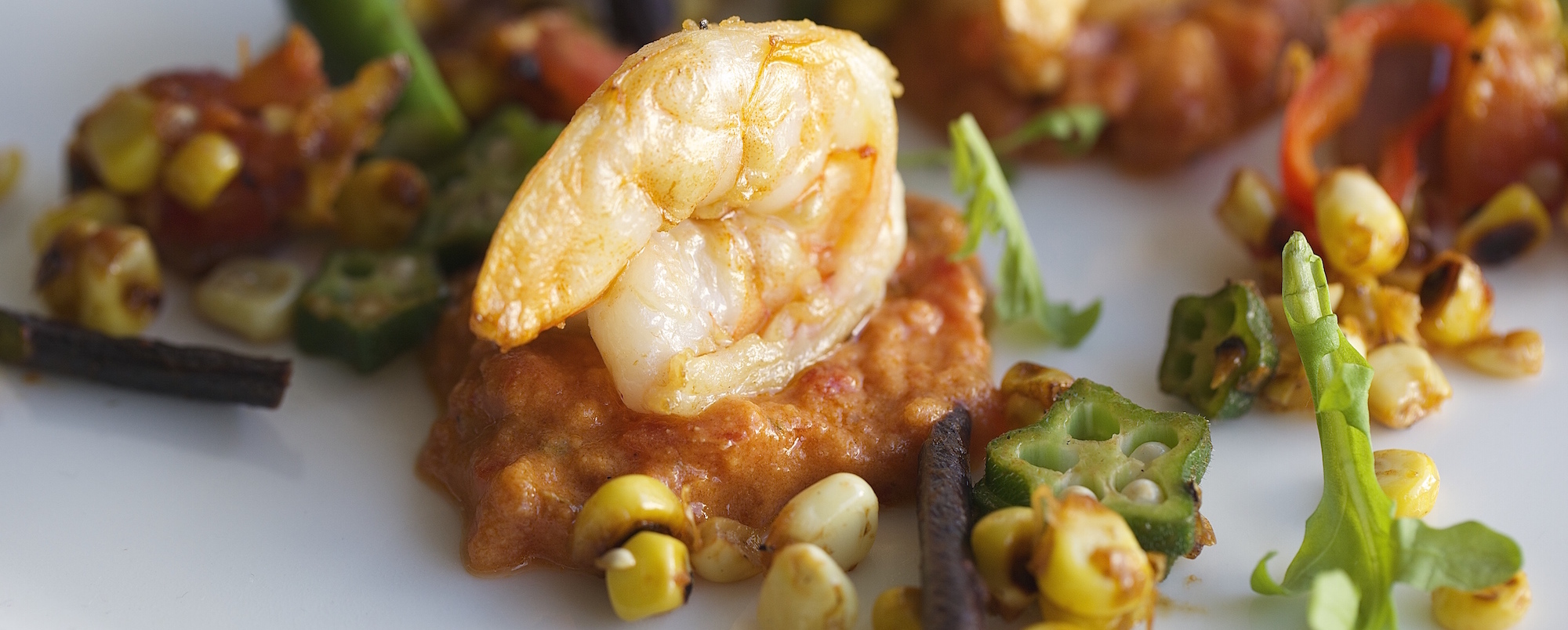 In a large skillet add oil and heat to medium, add the corn off the cob, onion, cut green beans and okra,  and sauté for 5 minutes. Then add chopped fresh tomatoes and sliced red jalapeños. 
Toss your shrimp with Four J Sherry Shallot Vinaigrette and grill for a few minutes on each side of the shrimp until they are fully cooked.
Using a spoon place dollops of the Four J Romesco sauce on a plate and place 1 shrimp atop each dollop, then, gently and generously, sprinkle your succotash on and around the plate.
Ingredients
Four J Romesco
Four J Sherry Shallot Vinaigrette
Shrimp
Red Onion
Corn
Green Beans
Okra
Jalapeños
Tomatoes