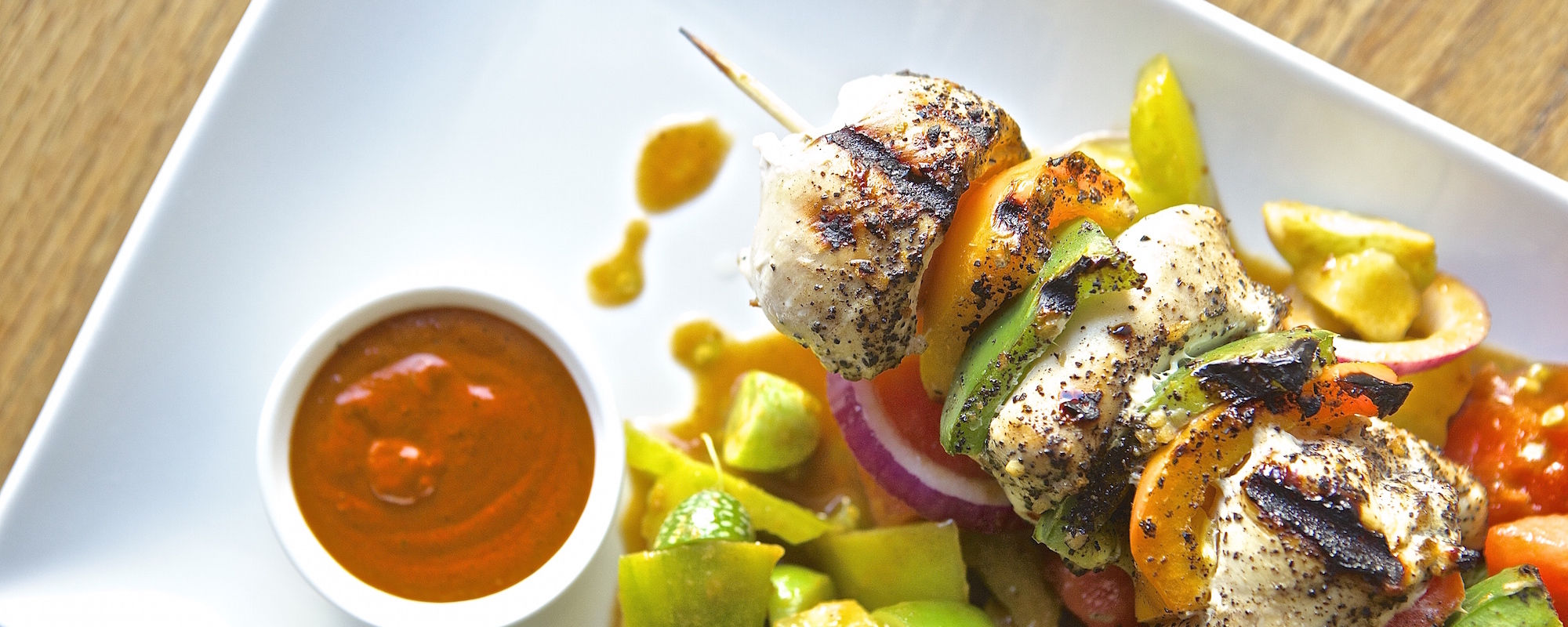 Cut chicken breasts in cubes as pictured, and slice green and yellow peppers as shown and place in bowl.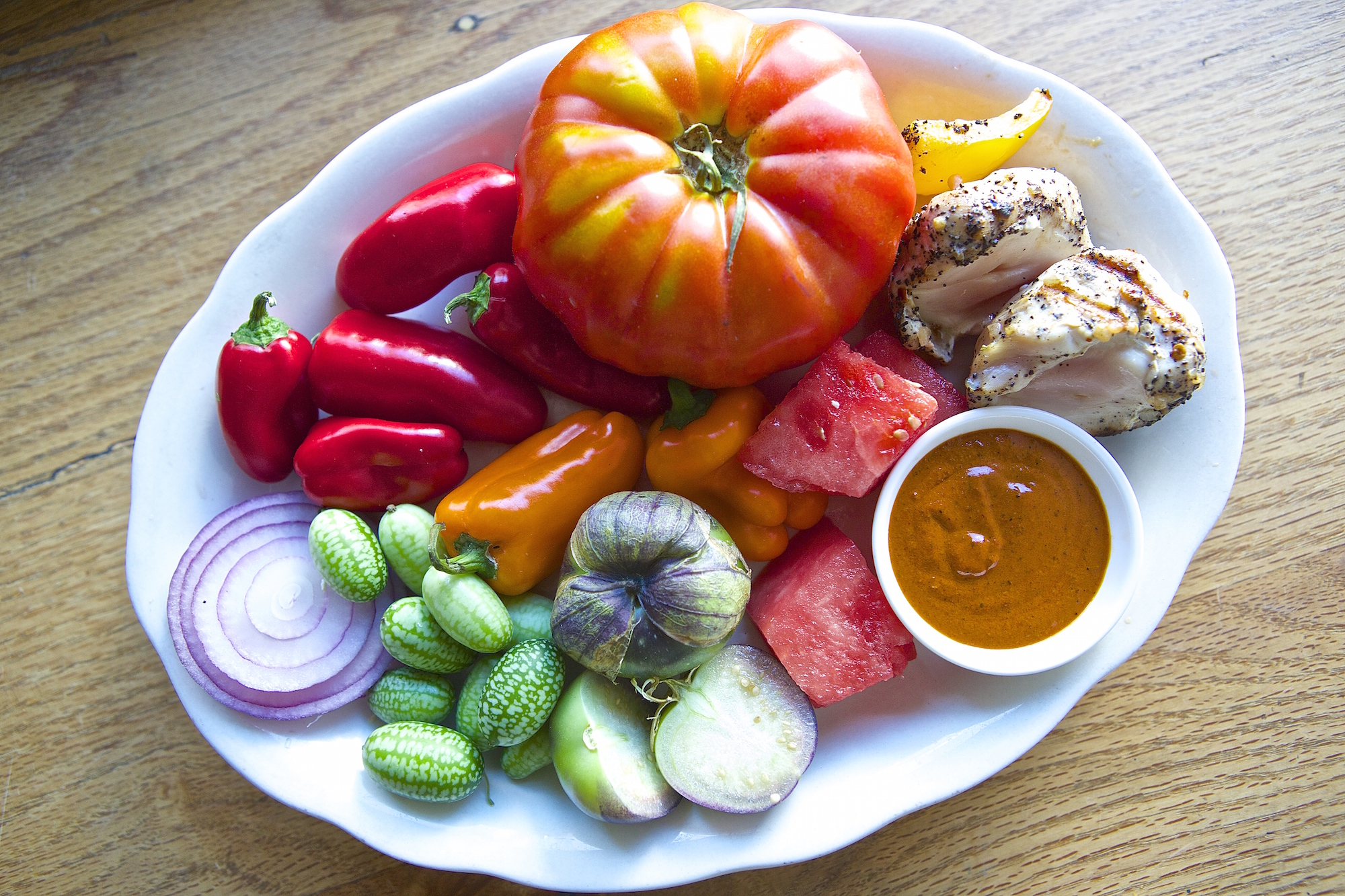 Lightly grind fresh pepper over the top and lightly coat with FOUR J Harissa, then place on hot grill.
Grill on all sides until chicken is cooked through.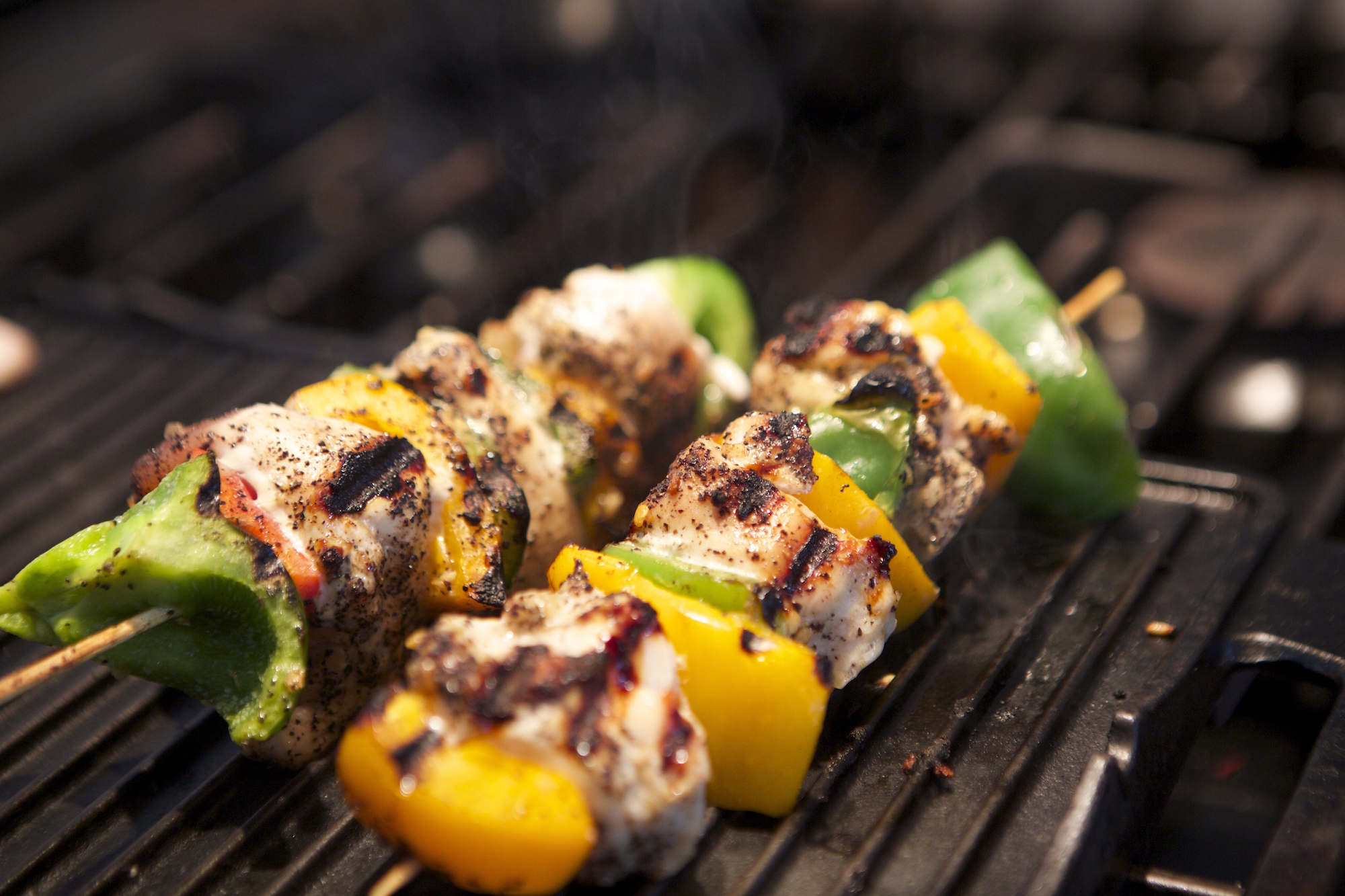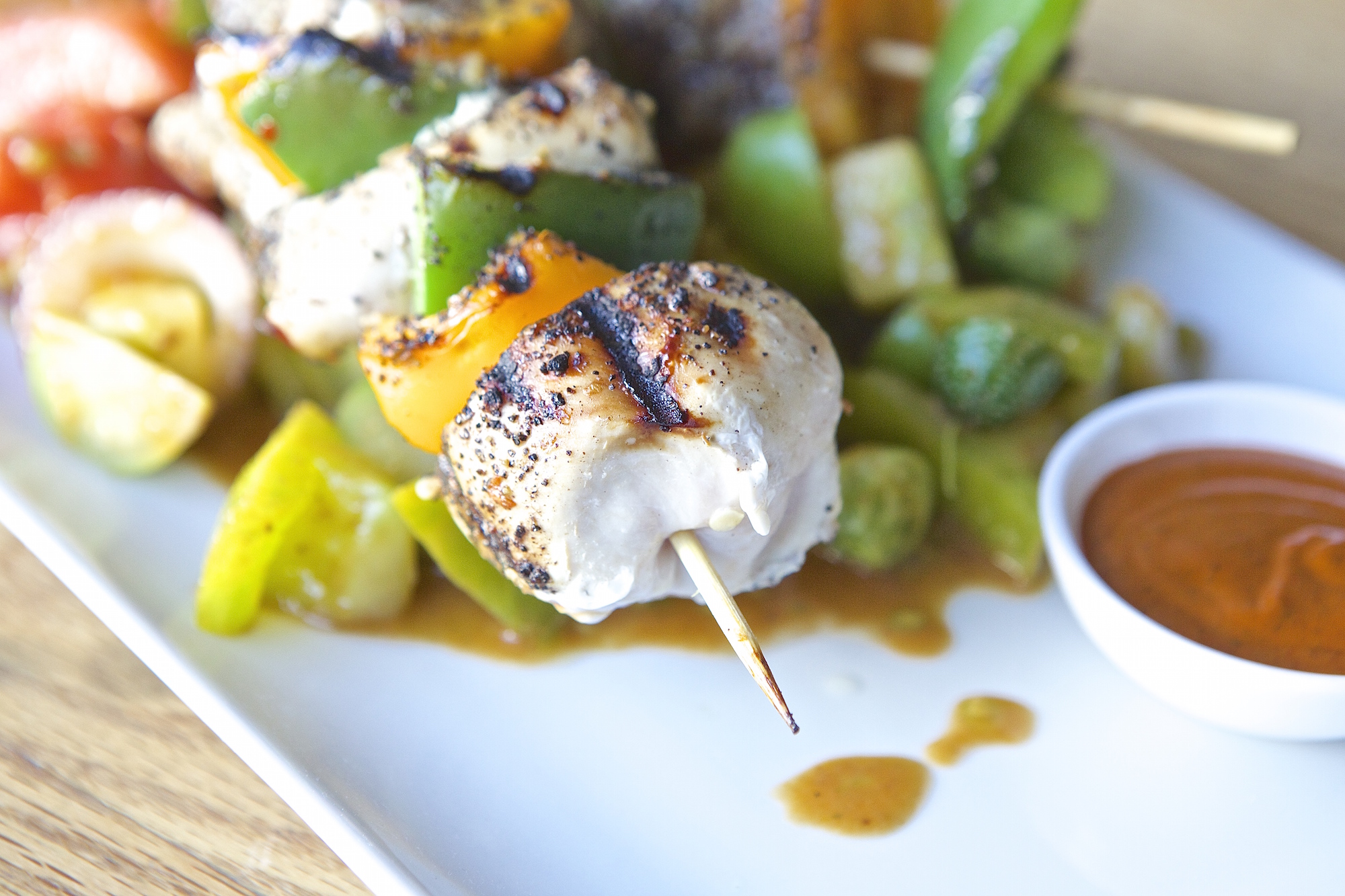 Tomato / Watermelon salad: Cut 1 medium sized green, 2 yellow and 1 red tomatoes into four pieces. Add 1/4 cup of slices onions & 1/2 cup of cubed watermelon. Place everything in a large bowl add pinch of salt and pepper and 1/4 cup of FOUR J vinaigrette.
Toss in bowl until evenly coated place on a flat plate and serve with Chicken Skewers.
Ingredients
Chicken Skewer:
Four J Harissa
peppers
onion
chicken
Tomato Salad:
Four J Sherry Shallot Vinaigrette
tomatoes
cucamelons
watermelon
tomatillos