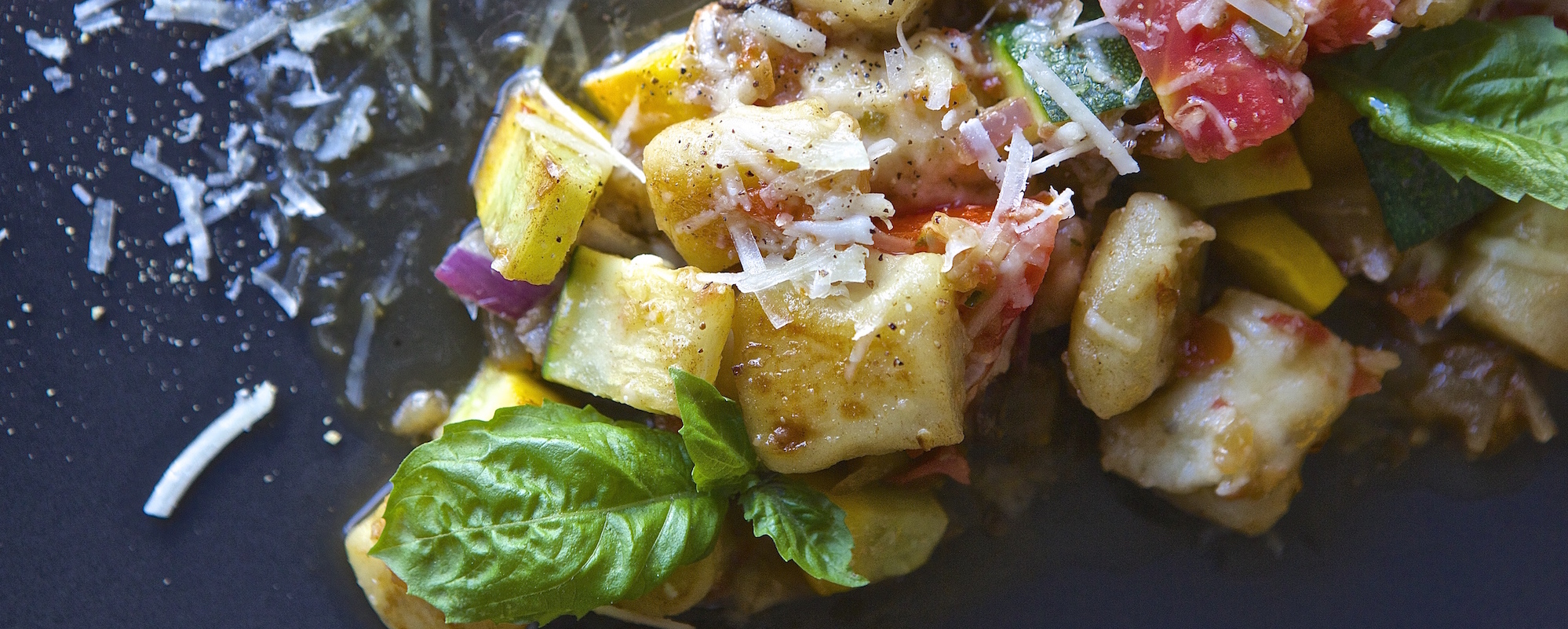 In a hot skillet place the frozen gnocchi with butter and olive oil, allow the gnocchi to brown on 1 side by gently swirling the pan without flipping the gnocchi.
Once browned, add the Four J Vegetable Bolognese sauce, heat through and your gnocchi dish is ready to serve. Just before plating toss in some grated cheese, I prefer pecorino but you may choose to use parmesan, both work well.
Plate, garnish with cheese, basil leaves, olive oil and cracked black pepper.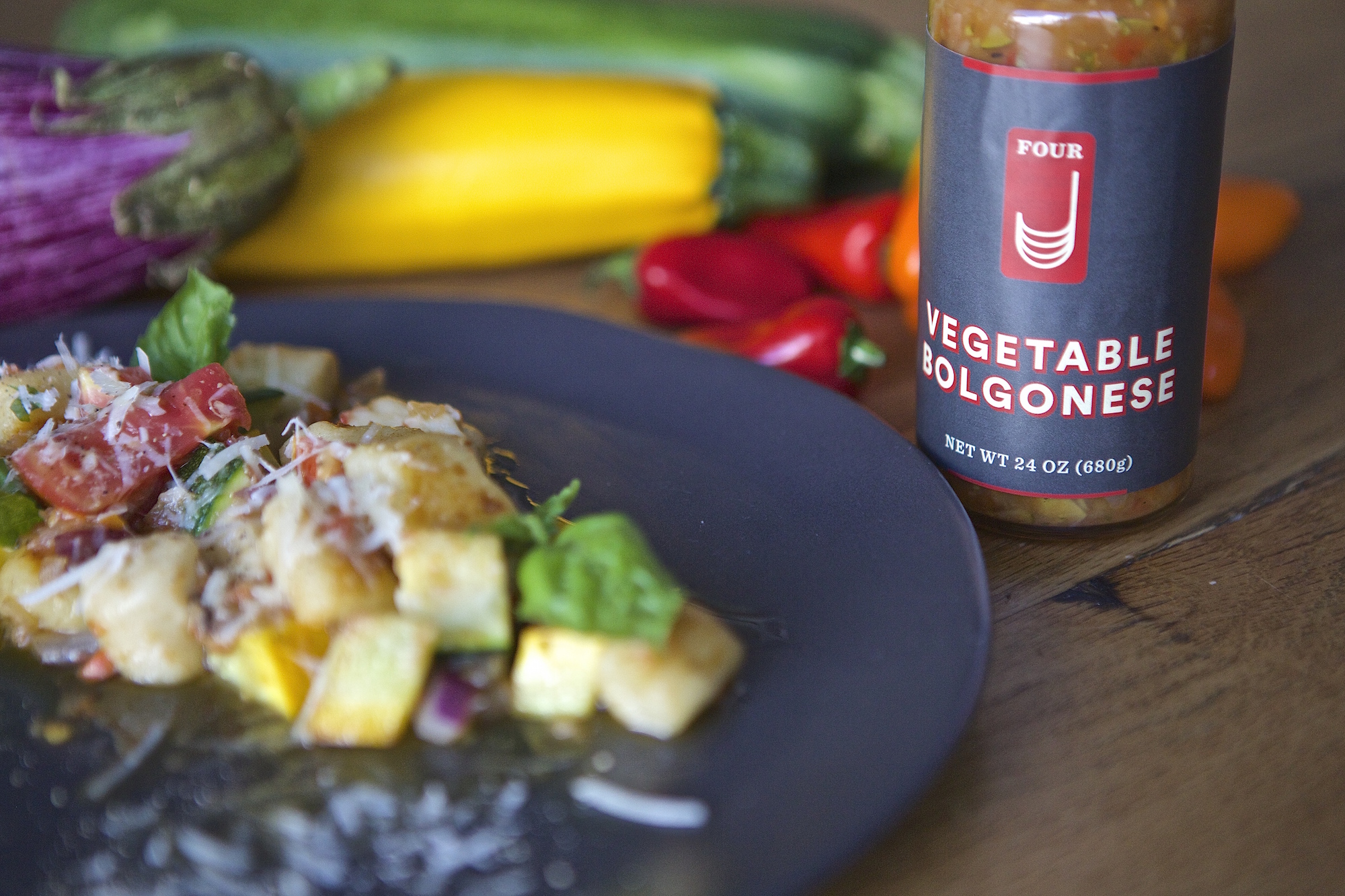 Just before plating toss in some grated cheese, I prefer pecorino but you may choose to use parmesan, both work well. – Joey Campanaro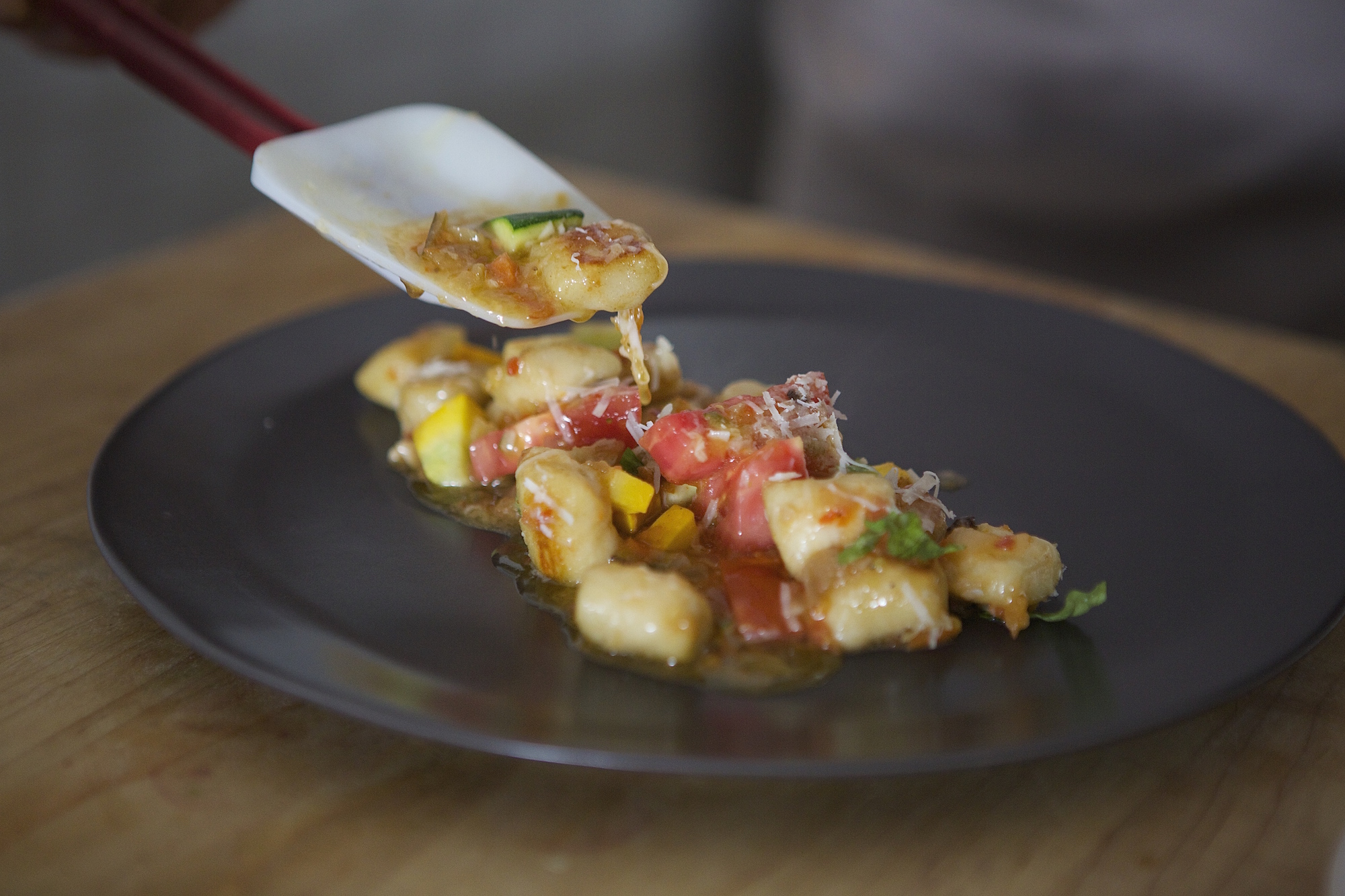 Ingredients
Four J Vegetable Bolognese
Gnocchi
Grated Pecorino or Parmesan Cheese
Olive Oil
Butter
Basil Leaves