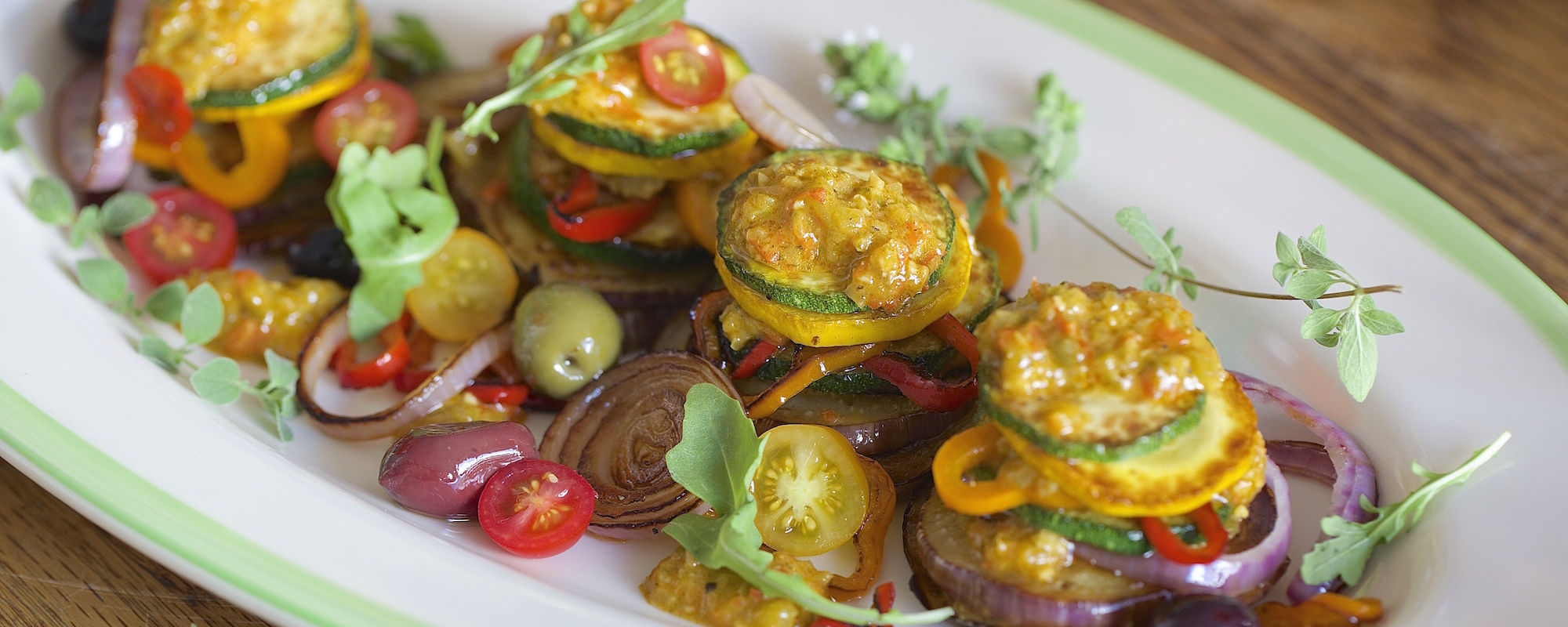 Slice the red onion, zucchini, eggplant and peppers into coins, season with salt and pepper. Then, in a hot skillet, sauté the vegetable coins on 1 side until lightly browned, lay on a sheet pan and allow to cool.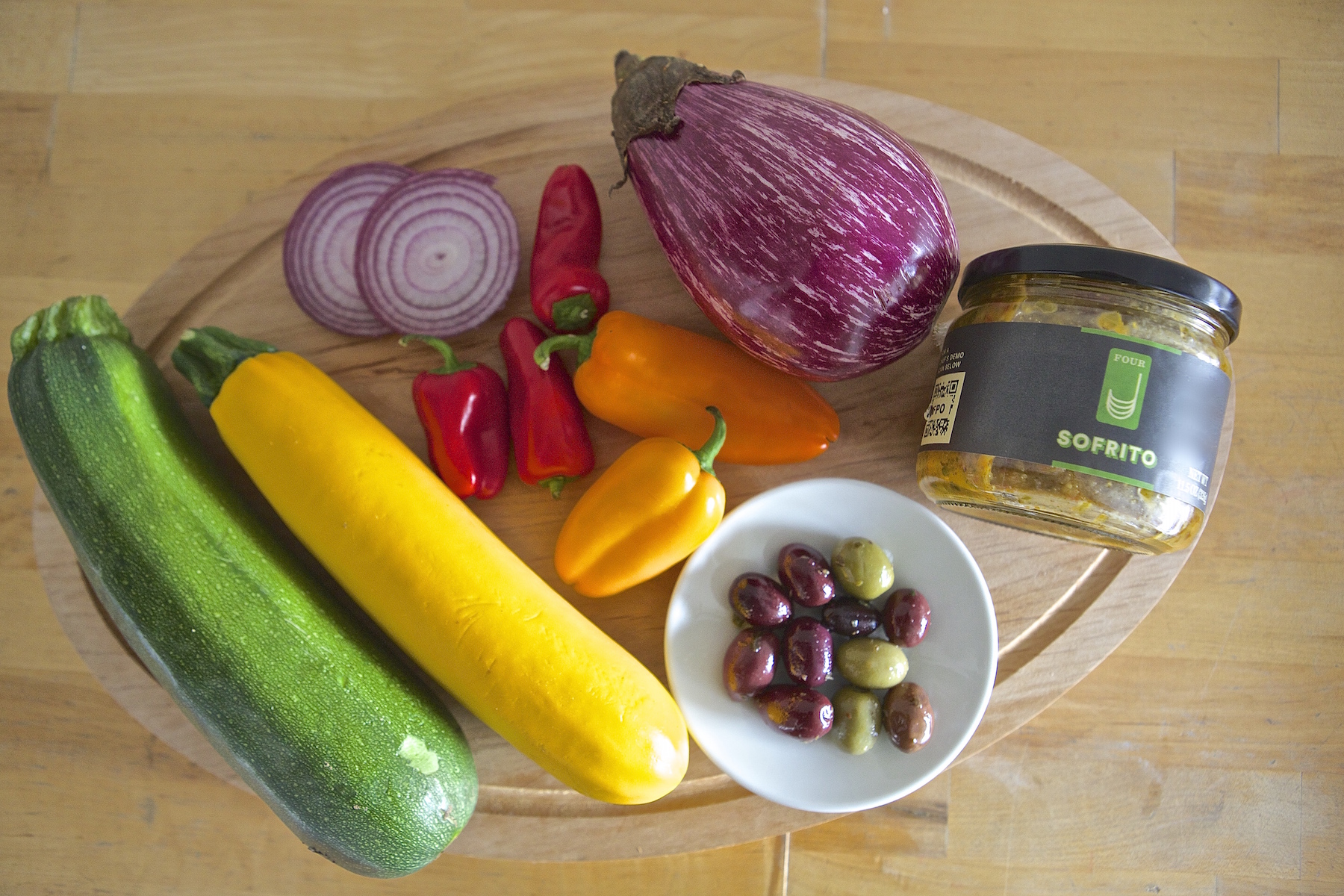 Place a dollop of Four J Sofrito on each coin and begin to stack to your desired, realistic height.
Garnish the stacks with olives and torn fresh herb leaves.