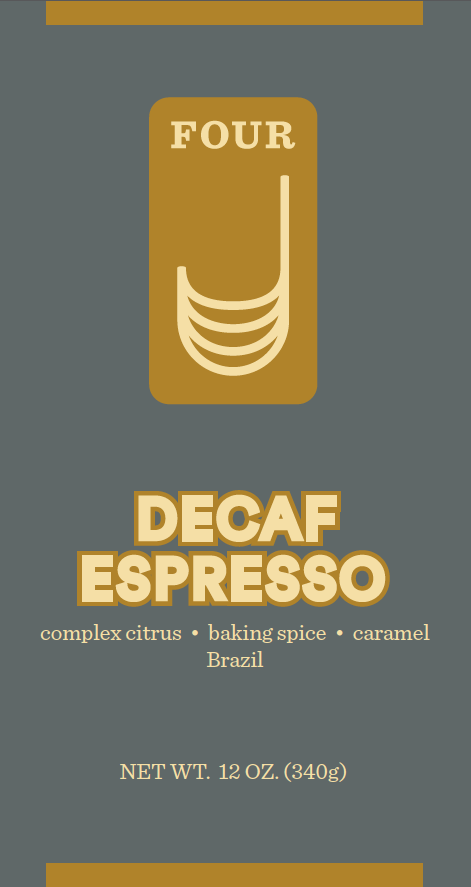 Four J Decaf Espresso
Our Decaf Espresso starts with larger, consistently sized coffee beans from Brazil which have been decaffeinated through the 100% chemical-free process called Swiss Water. The caffeine molecules are gently soaked out of this coffee, and the unique, smooth and nutty flavors are still intact.
The desire for a flavorful, sweet cup has resulted in the selection of this quality coffee from the Cerrado region of Brazil as the foundation of our espresso. It is mild and honey-like as a single shot or cappuccino, with a luscious body and light fruit notes.
$17.99 (12 oz.)